As developers, we like to keep up with WordPress News.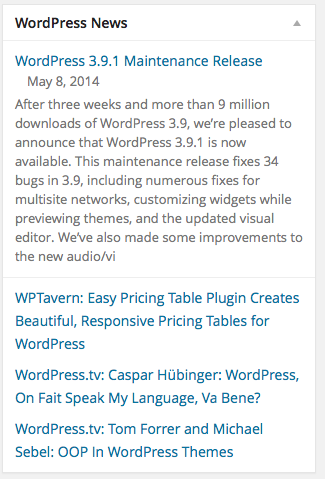 Most likely our clients do not care or understand WordPress news. Here is how I hide unwanted widgets from the WordPress Admin dashboard by including this code snippet in the themes function.php file.
Comment functions you want to keep by adding //* to line beginning.
I like to keep Recent Drafts, Recent Comments and the Right Now widget.