Can't join Google Plus Hangout? Keep getting error?
If you are having trouble starting or joining a Google Hangout using Chrome on a Mac, this tutorial could possibly solve the problem.
Step 1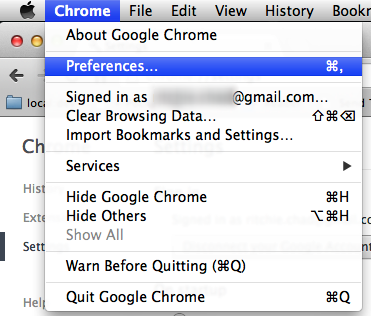 Select Chrome Preferences
Step 2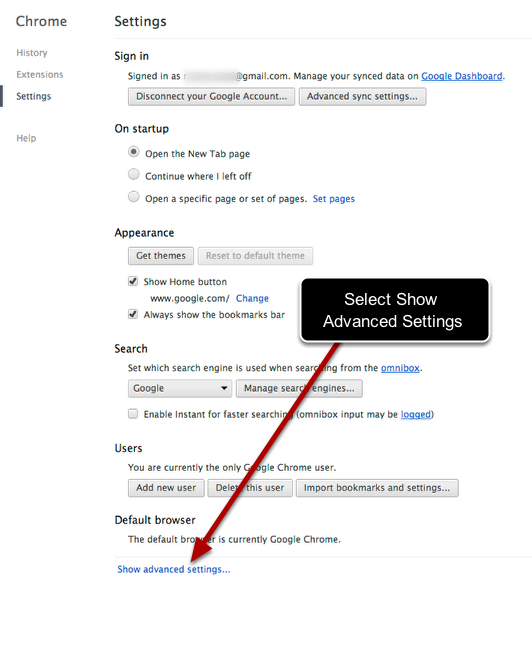 Select Show Advanced Settings
Step 3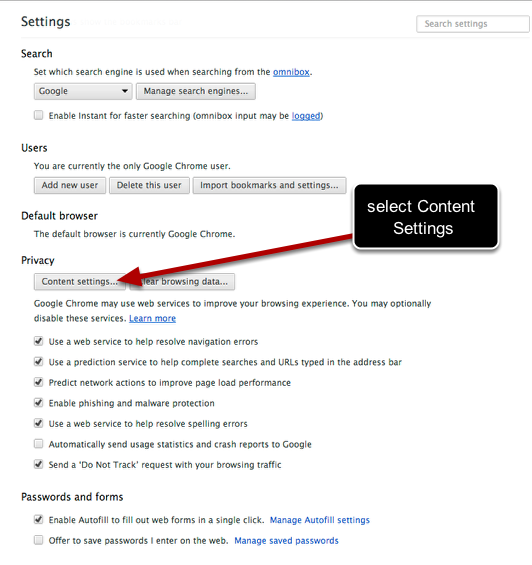 Scroll down to the Privacy section and select Content Settings
Step 4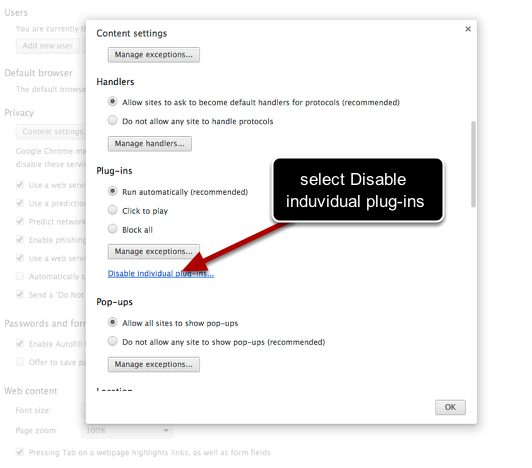 Under the Plug-ins section, select Disable induvidual plug-ins
Step 5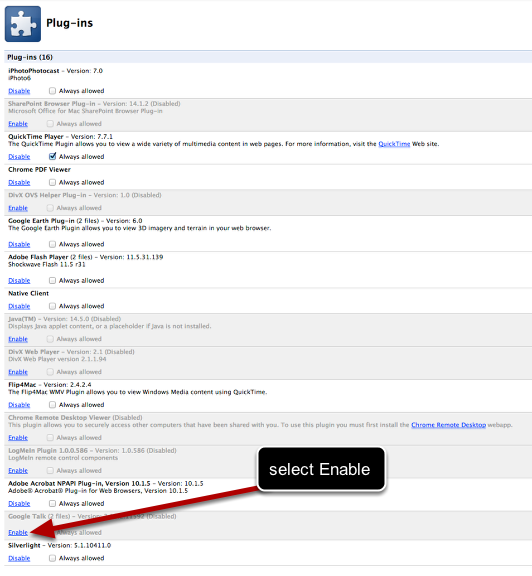 If the Google Talk plug-in is disabled, select Enable
Enjoy!